Introduction
When we find the classic car of our dreams we often discover that time has taken its toll and parts must be refurbished or replaced. Fortunately, there are many classic car parts companies around the country that can help. Old stock, reproductions, and scavenging from the local junk yard often produces the desired part.
It's difficult at times to perform an online search because they redirect you to one new list after another. That's why I set up this service to provide the actual links to the major parts companies nationwide, all in one place.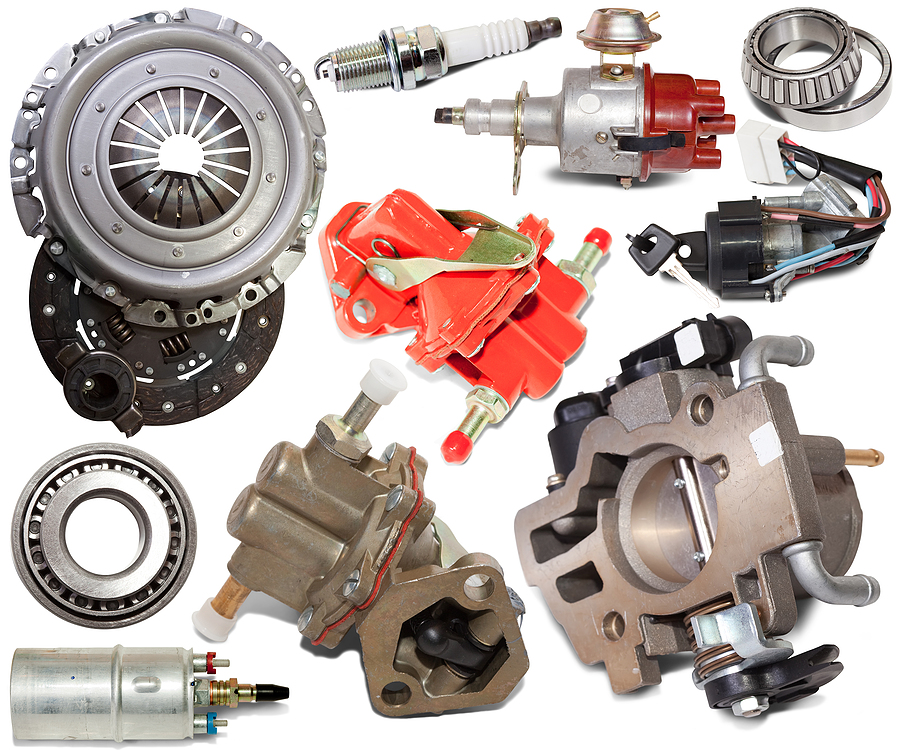 Car Parts
Finding classic and vintage car parts for your restoration projects can be overwhelming at times. The manufacturer's car parts catalogs for their older models are great for identifying the part you need. However, the car companies no longer supply the parts in most cases.
There are a number of issues to consider when searching for classic car parts; prices, parts warranties, differences between brands, and performance issues. Classic and vintage car parts are costly, talk with the customer service reps first to ensure the parts you're ordering are exactly what is required for your make and model.
The following list of classic and vintage car parts companies will help you find exactly what you need.
Classic Car Parts Companies
CARPARTS.COM - FIND THE RIGHT PARTS FASTER

Factory-direct distribution, they offer a wide selection of new, quality auto parts for car repair, maintenance, and collision as well as accessories, and their catalog includes over 1 million products—all at competitive prices.

CLASSIC BODY PARTS - BODY & RESTORATION PARTS

T

his company is a division of Restoration Performance and has been in business since 2008. They are a dealer from over 100 aftermarket manufactures and the largest dealer for Dynacorn.

CLASSIC INDUSTRIES - CLASSIC CAR PARTS
They have warehouses around the country stocked with Chevrolet, Buick, Oldsmobile, Pontiac, Chrysler, Plymouth, Dodge, Ford, Lincoln, and Mercury parts, Classic Industries has supplied customers over the past 40 years with parts and accessories for their classic vehicles. Request full-color catalogs to help with your restoration and performance projects.

GM RESTORATION PARTS - LICENSED CLASSIC RESTORATION GM PARTS


Locate licensed GM parts. GM offers many resources to help classic car enthusiast find the restoration components they need. They offer authentic high-quality GM licensed parts nationwide.

JEGS - CLASSIC & VINTAGE CAR RESTORATION PARTS
JEGS offers a wide selection of Ford, Mopar, and classic Chevy car parts from brands such as Classic Auto Air, Classic Instruments, Classic Tube, Coker Tire, and others to meet your restoration and budget needs

KANTER AUTO PARTS - NEW PARTS FOR OLD CARS

For over 50 years, Kanter Auto Products has helped enthusiasts find new replacement parts for their classic and vintage cars and trucks. They are committed to the hobby and have been in business since 1960. Kanter Auto Parts is one of the most widely-known and respected names in the classic car community.

MACs ANTIQUE AUTO PARTS - OVER 600K AUTO RESTORATION & PERFORMANCE PARTS


They provide high quality products from the world's leading auto parts manufacturers at competitive prices since the 1960s. With over 300,000 products available, Eckler's has a broad range of restoration and performance products and accessories.

THE CLASSIC CAR DATABASE - CLASSIC CAR DATABASE

This site provides an extensive database of specifications for over 33,000 American automobiles (antique, classic, vintage and muscle cars) manufactured between 1910 and 1975. They also provide a list of AUTOMOBILE AND TRANSPORTATION MUSEUMS and CAR CLUBS around the US and Canada.
Resources