License plate security is an issue for anyone whether or not you are home or away. It is at the very least inconvenient and at the other end of the spectrum you could be a suspect in a major crime if not reported timely. In effect, your identity has been stolen. Anyone who takes your plate and either steals a car or is involved with other criminal activity puts you and your family at risk. We do not sell any products on this site and have no interest in any company we mention here. I have personally purchased and used the three license plate security products listed below and know they provide the security I need while home and away. Our intent is to inform visitors of the risks and help them take proactive measures to protect their personal identity and license plates.
Prevention (Ways to protect your license plate)
1) www.lockum.com (Lockable and decorative license plate frames)
Note: They fit my plate and this product comes with a lockable chrome or black frame, very unique.
The LU-100 original locking license plate security frame deters the theft of license plates. The locking license plate frame is 100% legal to lock on license plates in all 50 states and other territories including Canada and Mexico. This device helps motorists and law enforcement curb the theft of license plates and personalized license plates. Comes with all new screws and hardware with full instructions.
Note: A vehicle is stolen every 26 seconds in the US. The Locking License Plate Frame is a simple and effective car-theft deterrent device because the thieves would have a difficult time removing the license plates without having the keys.
CLICK HERE TO VIEW INSTALLATION PROCESS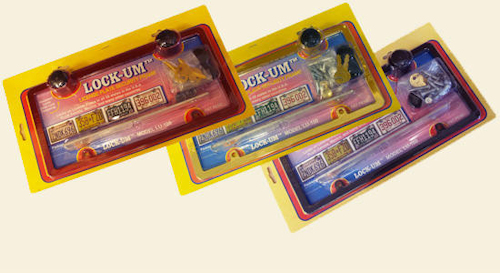 2) Plate Keeper (Plate Keeper special screws with custom removal tool)
Note: Unique screw/bolt head, two versions for domestic and foreign models. I use both of these for double protection. See pictures.
A custom security screw and tool set that prevents easy removal of your vehicle's license plates.
Security screws made from solid stainless steel.
Screws right on, no cutting or drilling.
Comes with complete instructions and installation/removal tool.
Most vehicle license plates are easily removed in less than 20 seconds, using only a screwdriver. The Plate Keeper™ security screws replace the factory screws and prevent the easy removal of your license plates.
For most American made vehicles, get PN 400900 (sheet metal style screws.)
For Asian or most European vehicles, get PN 400910 (metric machine style screws.)
CLICK HERE TO VIEW INSTALLATION PROCESS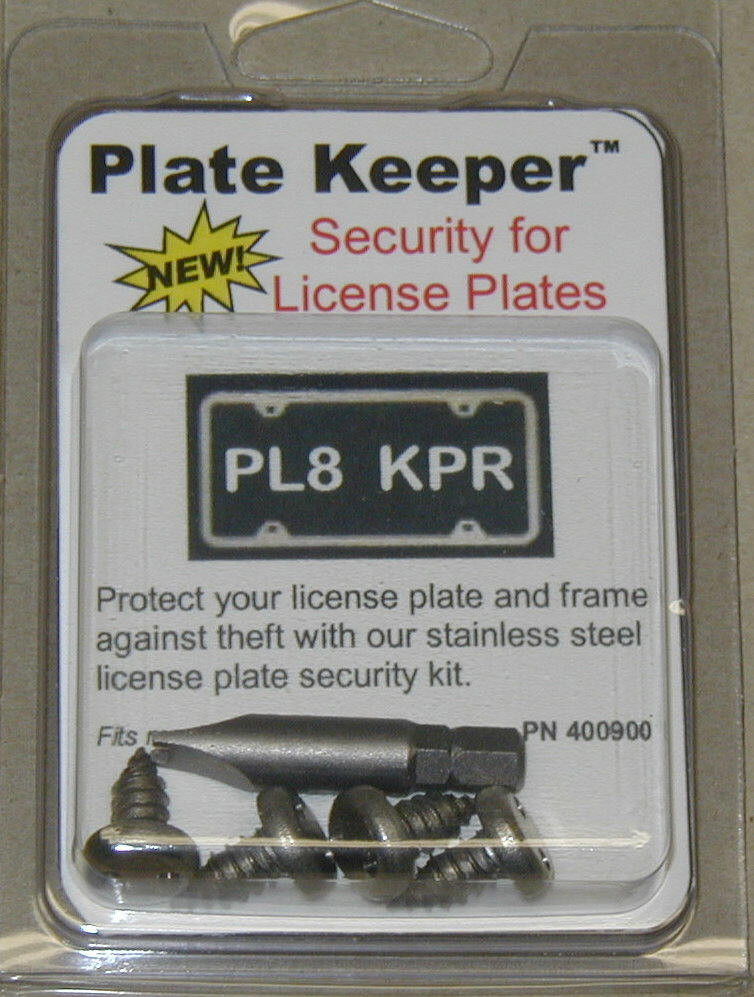 3) Stainless Steel License Plate Screws -No Rust Plate Screws for Fastening License Plate Cover, Front or Rear License Plate Frames with Screw Black Caps (Anti-Theft Self Tapping Screws)